Irvine Park Railroad's Pumpkin Patch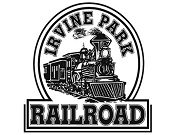 Irvine Park Railroad's Pumpkin Patch is a very popular event attended by visitors from across the Southland. Due to Pumpkin Patch attendance, as well as other activities inside of the park during the months of September and October, we encourage all of our visitors to plan to arrive at the park early to help avoid parking delays.

The County of Orange manages the park entrance and parking. It is at their discretion to periodically close the park entrance to additional visitors until parking is available.

As Halloween nears, the park becomes even busier and we encourage visitors to arrive between 9:00 am and 10:00 am.
Latest Reviews
There are no reviews for this listing yet!