Pumpkin King Farms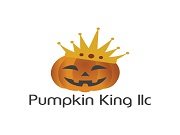 Pumpkin King Farms is a family owned business operating retail pumpkin patches and wholesale pumpkins for over 30 years!We love pumpkins and the fall, and look forward to helping you fulfill your pumpkin needs!

Pumpkin King Farms supplies you with wholesale pumpkins, hay bales, corn stalks, and more! Whether you need a delivery or pickup in California, we'll provide the best value, quality, and service to make your pumpkin patch, event, or decorations a complete success!

Don't forget the gourds, mini pumpkins, and all the varieties! Customers often ask for them to decorate, and we see here how much joy they bring!! Always keep extra large pumpkins on hand for your on-site photographer to turn into a special memory and hay bale maze experience!
Latest Reviews
If you're looking for pumpkins and other fall decor, there is no need to look any further than Pumpkin King Farms.

Posted Jul 2018