Field of Fears at Warbington Farms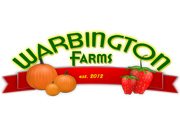 Field of Fears:

Are you brave enough to face your worse fears? North Forsyth High School Drama presents a hauntingly entertaining experience that will remain in your nightmares for weeks. Join us after the sun sets and all is dark in the field that holds your biggest fears. Think you can survive?

The Field of Fears is operated by the North Forsyth High School Drama Department.


Latest Reviews
There are no reviews for this listing yet!