Advertise with FarmFun.com for the Fall Season - TransWorld 2017 Early Bird Pricing Available!
March 3, 2017 By Chelsea T.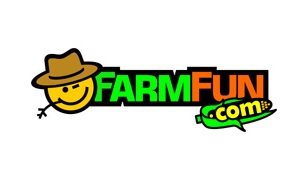 Fall may be seasons away, but those who work hard all year long to perfect their farms for the Fall time are already preparing. Taking place the end of the month in Downtown St. Louis, the TransWorld Halloween & Attractions Show is a huge success each year.

Kicking off on Thursday, March 23rd at the America's Center, and running until Sunday the 26th, the four-day event is a one-stop-shop for all things Halloween. If your business runs a haunt, along with Fall Fun events (or just a farm without the spooky stuff!), be sure to come say hi to us at Booth #1517!
FarmFun.com will be offering some Early Bird Pricing for clients that you surely don't want to miss out on. We'll be at the booth along with our parent company, Haunted House Media so keep an eye out and come find out the deals we have for the 2017 Halloween Season.
From Hayrides and Corn Mazes, to Fall Festivals, Pumpkin Picking and Safe Trick-or-Treating events, FarmFun.com has all the seasonal happenings you can think of! Visitors can easily browse by state to see what Fall Fun is happening right in their area.
Can't make it to the 2017 TransWorld's Halloween & Attractions Show, but still want to get in on the special Early Bird Pricing? No Problem! Give us a call at 888-228-5265 now through April 15th to take advantage of our Early Bird Specials, and stay or get listed with FarmFun.com for the 2017 Fall Season!