Lane Southern Orchards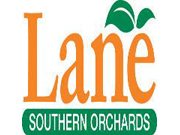 Everyone fondly remembers Otis Redding sitting on the dock of the bay. Beginning October 1st, you can find another adventurous way to learn more about the legendary King of Soul. Lane Southern Orchards proudly continues the celebration of 75 Years of Otis Redding with an amazing tribute. The 2016 corn maze design will feature an image of Otis Redding and will have Otis Redding Trivia questions, music and fun facts. Also part of the interactive experience is our Selfie Scavenger Hunt. Grab our camera and put yourself in the fun: Take a selfie with the biggest pumpkin you can find…Can you conquer the corn maze? Prove it, and snap a pic at the exit…Take a pic enjoying one of our many yummy treats…take a photo giving a hug or high five to one of our fun-loving employees. Tag us on social media #LaneSouthernOrchards for a chance to win weekly prizes. We'll also use your photos on Facebook, Twitter and Instagram. The more pics you take…the better your odds.

Take a hayride across our beautiful farm lines with pecan and peach trees. Race your rubber duck down the flume…..shoot corn at the target for a chance to win prizes. Fun, Fun, Fun!
Latest Reviews
There are no reviews for this listing yet!